About Us
About us
Transport Training Classes | Truck Driving School Lessons
Ready for a career that pays between $50,000 and $100,000 per year?
We place over 95% of our graduates directly into employment with the best North American companies, and we're in touch with you for life. Our internship program includes actual work experience with a potential hirer!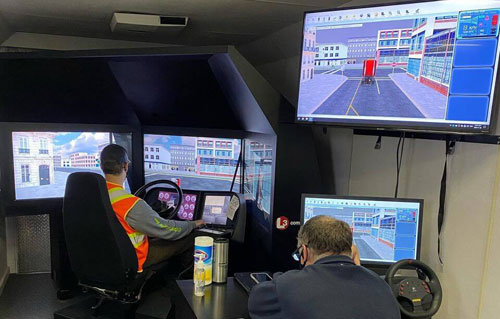 Safety First Since 1989
GW Driver Training was established in 1989. At one time, we had a campus in Moncton, P'tit Rocher and Pennfield. Many of today's professional Transport Truck Drivers received their training and certification through GW Driver Training.
In 2009, GW Driver Training was bought and is now managed by new owners, Tony Reeder and Susan Steeves. As we celebrate our 25th year of operation as a company, we have rebranded to become Collège Trans Canada College.
We are the original New Brunswick, locally owned and operated truck driver training school. We have over 25 years experience training long-haul truck drivers since 1989, as the former GW Driver Training.
Trans-Canada College is a private career college, offering solid and highly respected programming, in order to BEST position you for a career as a Professional Transport Truck Driver.
We have excellent industry relationships and have developed a strong reputation with Atlantic Canadian Trucking companies. We are proud of our graduates and have a 95% job placement rate upon graduation. Each of our programs were designed with industry requirements in mind, ensuring students have received the proper training needed to enter into the workforce immediately. Join us TODAY, you'll LOVE a career in transportation!
We have been providing the highest quality training in New Brunswick for over 25 years, and pride ourselves on providing our students the best possible learning environment. Our curriculum is approved by the Province of New Brunswick and The Trucking Human Resources Sector Council Atlantic.
**Important** There are finance options that apply